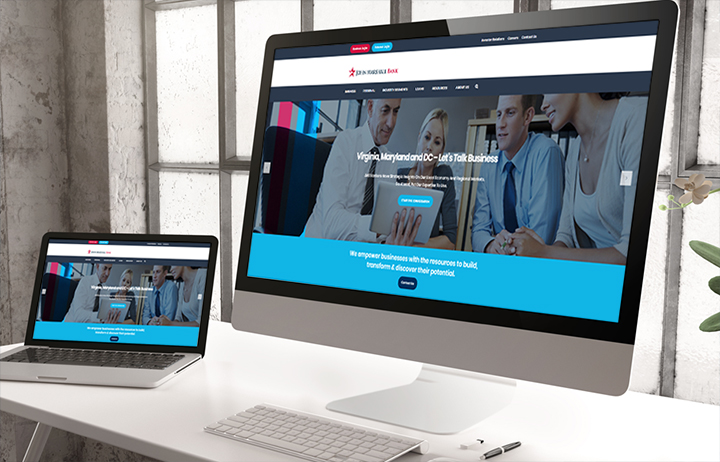 Welcome to the New John Marshall Bank Website
Enjoy our responsive features, engaging content and helpful resources—all while staying true to the values that make us JMB.
Welcome to our newly redesigned website! As an extension of our commitment to financial technology, this new website contains a host of features that are designed to improve the user experience on both our online and mobile platforms. This includes engaging new content, expanded service pages and a fully responsive design for all viewing devices.
The updated website provides more details about our comprehensive products and service offerings including Online Banking, Treasury Management Services and our Loans and Lending solutions. Utilizing contemporary design models, our new website streamlines these resources into easily accessible pages through the user-friendly interface. Our Resources section is a newly developed feature of our website that includes helpful insights and information on fraud prevention, personal finance and more.
This iteration of the website reflects JMB's mission of building value to local businesses. In staying true to these values, our newly redesigned website features a dedicated page for each of the industry segments we specialize in. Each page is comprised of the targeted services and products that are unique to these industries, which include:
Nonprofits & Associations
Health Services
Professional Services
Title & Escrow Services
Property Management Companies
Community Associations
Government Contracting
Schools (Private & Charter)
Feel free to navigate through our website and learn more about who we are, our products and our services!