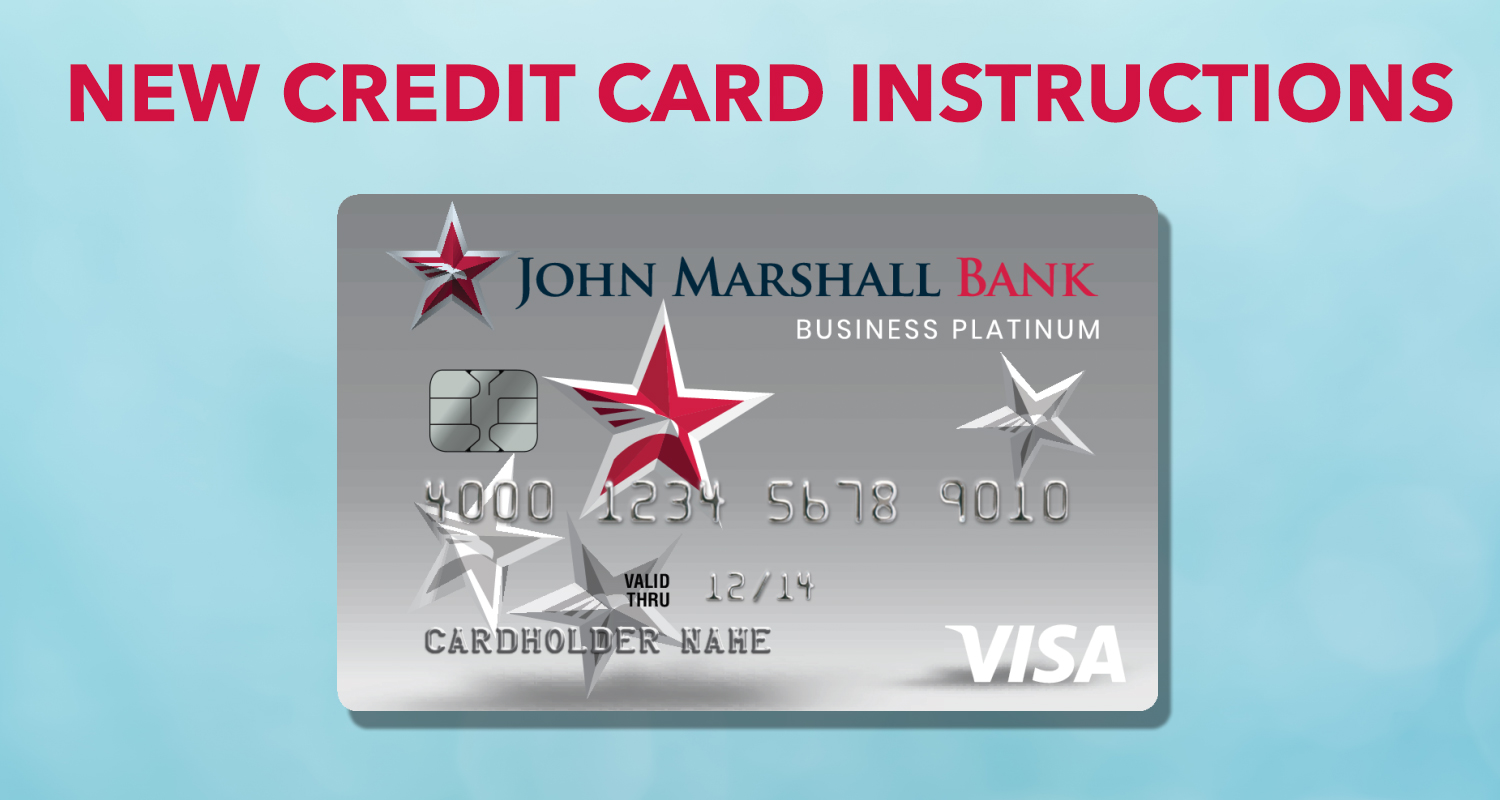 Exciting Changes are coming!
What do you need to know?
You will be receiving a new JMB Credit Card with a
new account number, expiration date, and CVV code soon.
Your new card will be mailed around  August 31, 2022 – September 9, 2022.
You can activate and begin using the card on  September 19, 2022.  

After this date, your old card will not work

.
Your account will need to be re-enrolled for online access:
Beginning September 19, please call 1-888-999-3340 for all customer service requests.
You will not be able to access prior months' statements on the new cardholder website. Please print or save your statements by September 15, 2022.
The account number and expiration date on your new card will change along with the CVV/CVC code on the back. It is extremely important to update your account information for all recurring charges or credits that you have authorized on your Visa credit card.
If mailing a payment prior to September 19, please include your payment stub with your check and mail to Card Services, PO BOX 84070 Columbus, GA 31908-4070.

After September 19, 2022 the mailing address will be:

Card Services P.O. Box 2711 Omaha, NE  68103-2711

Card Enhancements:

Access to Real-Time Credit Card Information – Through a new website you will have access to real-time credit card information including transactions, pending activity, payment information, statements, custom email alerts, turn-on and off cards, plus you can sign up for e-statements.
Updated EMV Chip Technology and Contactless Transactions – Your new card will include the latest chip technology including support for contactless transactions.
Added Security – Every chip transaction and every contactless transaction includes a unique code, helping to protect against fraud and keep your information safe.
Mobile App Accessibility – You will now be able to access your account through an app, CardHub.
ServisFirst Bank is the credit card issuer. All applications subject to ServisFirst Bank's Underwriting guidelines. If you have any questions or concerns, feel free to contact ServisFirst at 1-866-598-1769.