Everything you need to know to run the
convenience of Remote Deposit Capture (RDC)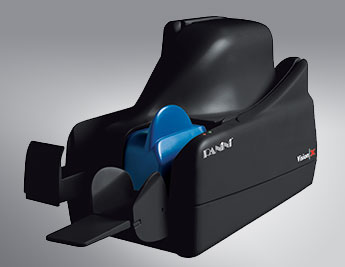 What is Remote Deposit Capture?
Remote Deposit Capture, or RDC, is a convenient and efficient tool for businesses and nonprofits to process a large number of checks from the comfort of their office. The machine can be easily installed in your office through our Treasury Management Services team. Along with Remote Deposit services, our Treasury Management team provides business clients with advanced cash management tools and technologies that simplify tasks such as processing payments and managing cash balances.
Remote Deposit Capture digitally scans and uploads your checks and sends them to your business bank account at John Marshall Bank. It also provides excessive reporting through a systematic record management system including an image of the check, the note of the invoice number and the ability to customize a report — an ideal perk for businesses with multiple locations.
COVID-19 Update — Remote Installation:
Due to the social distancing restrictions, we have implemented a new, quarantine-approved method of installing the RDC.
We ship out the Remote Deposit Capture System to your location
A dedicated Treasury Management representative will remote into your computer utilizing a highly secure system that meets industry standards
The representative will personally walk you through the installation process and provide one-on-one training of the system
We'll observe the first-run of the system and provide any necessary feedback to help you maximize your new Remote Deposit Capture system
Benefits of RDC with JMB
Accelerated processing time and extended deposit cutoff time
Enable your corporate office to see deposits that are being submitted from your multiple store locations

Deposits are readily available compared to in-person deposits

Reduce transportation expenses as most deposits can be made without ever leaving the office
Help your business realize additional working capital
Consolidate banking relationships and reduce associated reconciliation work and costs
Track and maintain accurate financial records for accounting purposes
Reduce fraud risk by providing streamlined platform to identify return items
Compatible with Internet Explorer, Chrome, Edge, and other web browsers
Allows you to view and download up to 2 years of RDC deposits online using our electronic image archive
Multifeed Scanners will cost a business $35 a month while a Single Feed Scanner will incur a monthly charge of $25. And if you're a nonprofit, we'll waive this monthly fee as an appreciation for all that you do! For further information please contact a local branch representative or, if you're an existing client, your account officer.