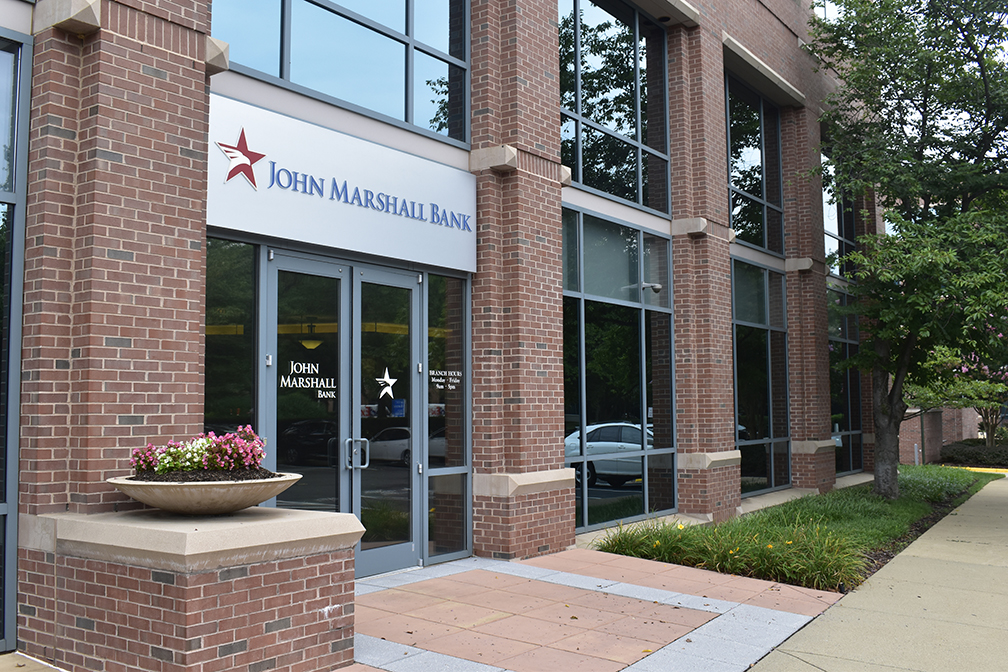 Who We Are
We're an innovative community bank serving businesses and neighbors in the Northern VA, MD and DC region.
Since the late 1700's, banks in the United States have created opportunities for visionaries to take flight.
And our namesake was instrumental in setting the stage for community banking as we know it.
A few centuries later, John Marshall Bank continues to provide a platform for "dreamers" and "doers" alike. As a commercially focused community bank, we concentrate on doing business with those who mean business while simultaneously offering competitive consumer banking products.
Over the decades and through years of experience, we've come to land on the perfect balance between fundamental banking practices and an entrepreneurial spirit.
Traditional handshakes and the latest in financial technology.
Volunteering at local outreaches and networking with regional leaders.
And yet, at the core of who we are is still a local community business bank that treats our clients as partners, not transactions. The guiding principles we've built on – Honesty, Excellence, Responsiveness, and Ownership – have led us to consistent growth but most importantly, long-term relationships with clients just like you.
Since 2006, JMB has empowered local businesses as they "take flight" toward their financial goals.
Our Mission
Building value by delivering tailored banking services and exceptional client experiences.
Our Core Values
Honesty Excellence Responsiveness Ownership
Defining Our Core Values
Honesty
Our community banking practices are built on the principles of integrity, transparency and honesty.
Excellence
We strive to conduct each transaction and services with the highest standard of excellence. From the multi-million dollar construction loan to the multi-family bank accounts.
Responsiveness
Our community bankers are known for providing the highest standard of customer service, prompt, personalized attention, and strategic insight. All available in just a quick phone call or email.
Ownership
We believe in personal accountability. By internalizing the mission and vision of JMB, we take on full ownership and responsibility of not just the success of our business, but your business as well.
Our Commitment to Diversity, Equity, Opportunity & Inclusion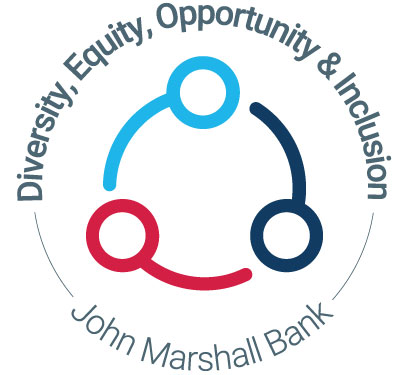 Diversity
Understanding that each individual is unique and recognizing our individual differences. These can be along the dimensions of race, ethnicity, gender, sexual orientation, socio-economic status, age, physical abilities, religious beliefs, political beliefs, or other ideologies.
Opportunity
A set of circumstances that make it possible to do or achieve something of personal and/or professional value.
Equity
Making sure people are given equal opportunities and are accepted for their differences
Inclusion
The achievement of a welcoming work environment in which all individuals are treated fairly and respectfully can contribute fully to the Bank's success and where diversity is valued.
What We Do
Our mission is to build value by delivering tailored banking services and exceptional client experiences. We focus on supporting businesses and nonprofits to reach their full potential and provide top-of-the-line consumer products. JMB's expert banking staff leverage their industry insight in the Northern Virginia, MD and DC market to drive local decision-making for our business clients.
With over $2.35 billion in assets and growing, we have the resources and network to help you reach your professional or personal financial goals. But the one thing we do best goes beyond competitive banking products and services. What we excel at is building long-term banking relationships with our clients and our community.
What Our Clients Say
"No financial challenge seems too complex for John Marshall Bank. Their lending team and executive leadership look for the best loan structure for each customer where many banks might just take the easy route and offer basic terms."
—Forrest Morgan, Head Brewmaster & Co-Founder, Farm Brew Live