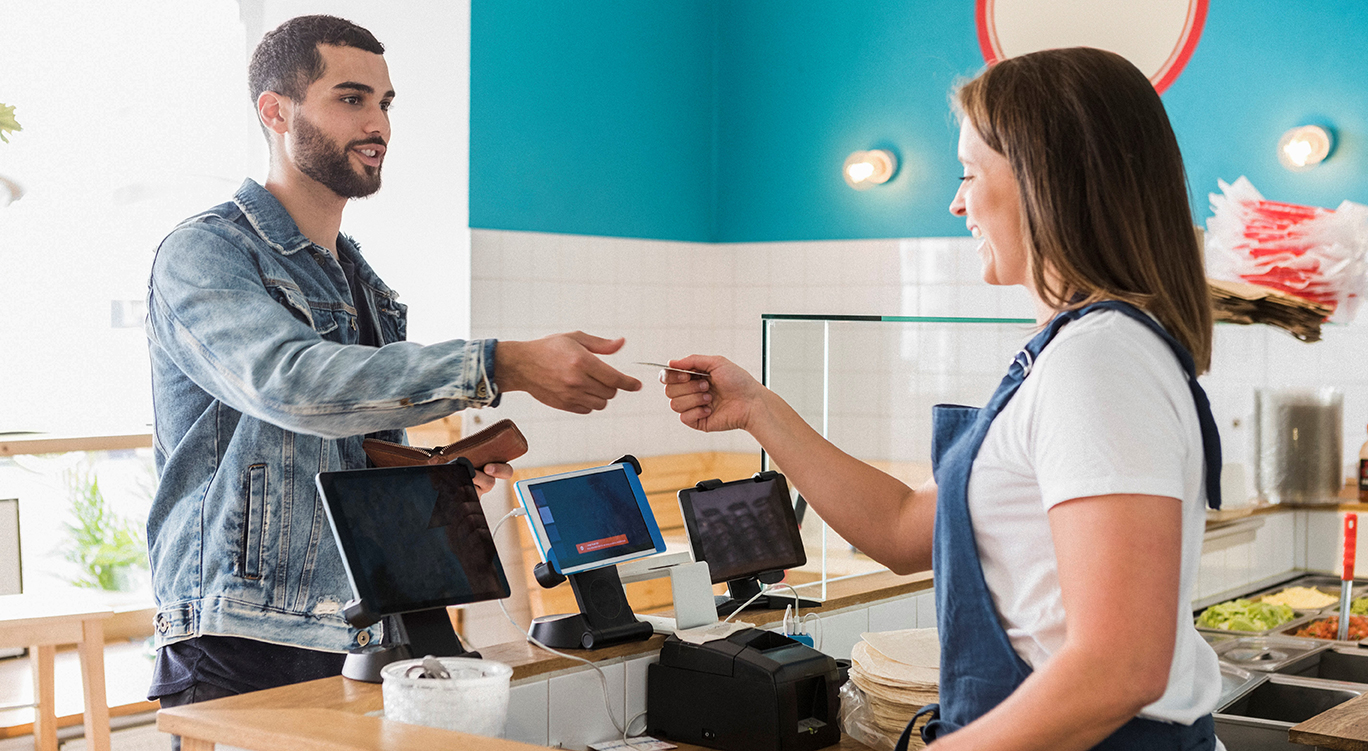 With this kind of spending power,
your dreams have just become opportunities
Choose between two powerful personal Visa® credit card options, that includes exceptional benefits & rewards, low APR, and one option featuring no annual fees.  Our credit cards will provide you with the convenience and financial control to fit your lifestyle from the no-fee Visa Platinum credit card to the Visa Platinum Cashback Rewards credit card. Enjoy the power to make a wide range of transactions and purchases with either one of these two options. Not sure which one is best for you? Contact us today to learn more about your options and how you can maximize your spending power.

JMB Personal Credit Cards
Both the Visa Platinum Credit Card and the Visa Platinum Cashback Rewards Credit Card are designed to give you the lowest rates, fulfilling money-saving opportunities, and cashback opportunities.
JMB personal credit cardholders enjoy
the following perks and benefits:
Flexibility: Accepted at millions of locations and ATMs, worldwide giving you the flexibility to spend as you want.
Security: Be confident in knowing your purchases are secured with EMV smart chip technology.
Visa Zero Liability: You're only responsible for purchases you have authorized on your card. After all, it only makes sense that if you didn't buy it, you shouldn't have to pay for it.
24-Hour Online Account Access: Oversee and manage your account anytime, anywhere with our online banking features.
Manage Your Expenses: Enjoy full control over your spending with account alerts to track payments and balances and itemized statements that let you know exactly where your money is going.
Control Your Card While on the Go with CardValet®:
Manage your finances while guarding against fraud by using the latest version of the CardValet app on your mobile device:
Turn your credit cards on and off
Establish transaction controls for dollar amount limits, merchant categories and geographic locations
Receive alerts when your credit card is used, approved or exceeds the transaction controls set by you
Stay informed of potential fraud with alerts on attempted and declined transactions
Get real-time balances for your accounts
The app is available on the App Store and on Google Play
ServisFirst Bank is the credit card issuer. All applications subject to ServisFirst Bank's Underwriting guidelines. If you have any questions or concerns, feel free to contact ServisFirst at 1-888-999-3340.