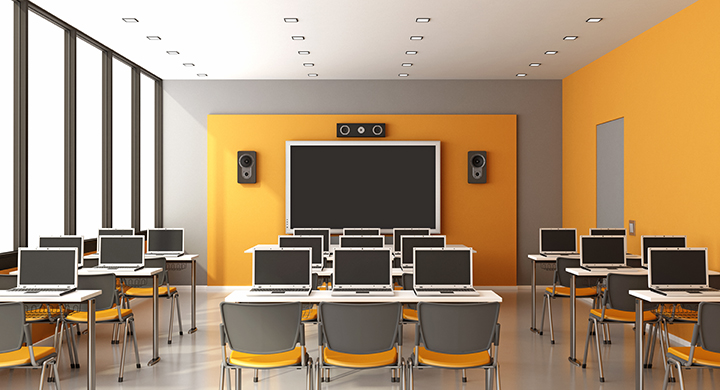 Here's our school of thought on banking:
Expertise. Excellence. Experience.
Private Schools and Charter Schools are constantly enriching the community through their high-quality education. That's why we see a partnership as your bank is an investment for our next generation of leaders.
And it's also why we're committed to solving the financial challenges that come with running a school. From lending solutions, seasonal cash flow needs to tax-exempt financing, our expert bankers understand the nuances that are unique to educational institutions.
"John Marshall Bank and its executive team were an indispensable source of knowledge working through a very complicated financial structure for our school's expansion needs. Without this bank and its talented team taking the initiative and making the extra effort, I am convinced our expansion would have been delayed, or perhaps not even happened at all. Thank you, John Marshall Bank."
—Dr. Joe Smith, President & CEO, Eagle Academy Public Charter School
Private & Charter School Financing with JMB
Relationship
Our team of private and charter school banking experts is committed to building a partnership with you to achieve your financial goals and drive your mission forward.
Innovation
We're equipped with the tools and financial technology to optimize your banking experience and increase your operational efficiency.
Local Decisions
Our bankers are readily available to make prompt and responsive decisions. We understand the local economy, allowing us to provide you with strategic insight and counsel for your organization.
Security & Fraud Prevention
Your financial data and assets are a top priority at John Marshall Bank. That's why we've invested in advanced security measures to prevent fraud and protect your assets.
Private Schools & Charter School Banking Package
With our private & charter school financing package, you'll have access to our innovative technology and suite of affordable services and products.