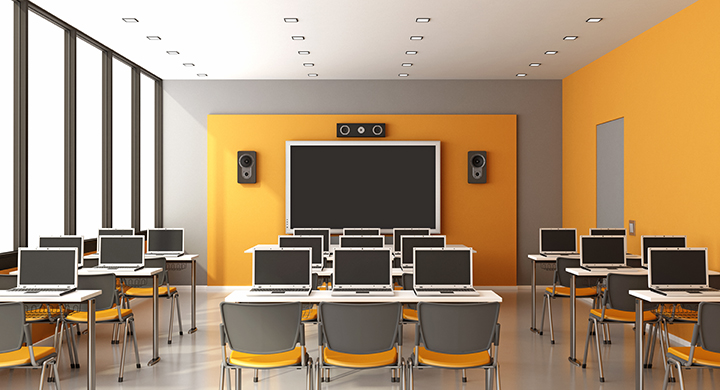 Here's our school of thought on banking:
Expertise. Excellence. Experience.
Private Schools and Charter Schools are constantly enriching the community through their high-quality education. That's why we see a partnership as your bank is an investment for our next generation of leaders.
And it's also why we're committed to solving the financial challenges that come with running a school. From lending solutions, seasonal cash flow needs to tax-exempt financing, our expert bankers understand the nuances that are unique to educational institutions.
More Private & Charter School Client Testimonials
Client:  Trinity Christian School
About: Dr. David Vanderpoel is the Head of School and the CEO at Trinity Christian School: a private, independent, Christian school in Fairfax, Virginia with an enrollment of 750 students.
Client: Green Hedges School
About: Green Hedges School is an independent coeducational day school for students with a Montessori Preschool (ages 3 and 4) & Kindergarten through Grade 8 located in Vienna, Virginia.
"As an independent school (Preschool to Grade 8) in Northern Virginia, we have a number of moving parts when it comes to our banking and finances. John Marshall Bank has been a wonderful partner, supporting us in a number of ways including refinancing two existing loans and consolidating our deposit relationships with two former banks into one account. Thanks to their business acumen, we are earning more interest on our deposits and have a much greater degree of control over our costs. JMB also equipped us with a significant working capital line of credit to cover short term cash flow requirements. Their banking team has exceeded our expectations, providing a consultative approach to our strategic growth initiatives. Needless to say, we are looking forward to building upon our solid financial partnership with John Marshall Bank."
— Jennifer Bohnen, Head of School, Green Hedges School
Private & Charter School Financing with JMB
Relationship
Our team of private and charter school banking experts is committed to building a partnership with you to achieve your financial goals and drive your mission forward.
Innovation
We're equipped with the tools and financial technology to optimize your banking experience and increase your operational efficiency.
Local Decisions
Our bankers are readily available to make prompt and responsive decisions. We understand the local economy, allowing us to provide you with strategic insight and counsel for your organization.
Security & Fraud Prevention
Your financial data and assets are a top priority at John Marshall Bank. That's why we've invested in advanced security measures to prevent fraud and protect your assets.
Private Schools & Charter School Banking Package
With our private & charter school financing package, you'll have access to our innovative technology and suite of affordable services and products.