Our Involvement in the Community
is a Reflection of Our Commitment
We wouldn't be where we are without our community. Our DNA as a community bank is to positively impact – well – the community. The members, the neighbors, the business owners. We strive to go above and beyond the call of duty by emphasizing on our community involvement and diligently supporting meaningful causes and organizations in Northern Virginia, MD, and DC.
Outreaches & Outings
Our sleeves are rolled up and ready to get into local outreaches such as 5K marathons and charity events. Namely, we've supported the regional Special Olympics, opens in a new windowSprout Therapeutic Riding and Education Center, opens in a new windowNorthern Virginia Therapeutic Riding Program, hosted an annual golf tournament for dozens of charities, conducted special literacy programs at local schools and nonprofit organizations, and much more.
Our employees exemplify the spirit of John Marshall Bank, frequently volunteering to local charities and outreaches on their own volition. They are the hands and feet to JMB's mission of adding value to the communities in which we are involved.
But ultimately, they are part of the greater picture of building a better tomorrow through community involvement.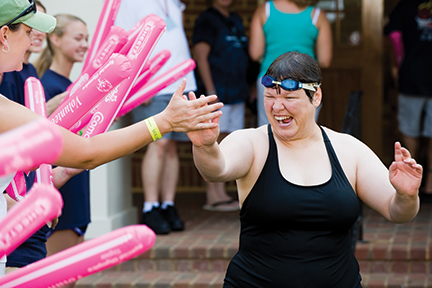 Special Olympics
Whether we're serving on the Council or volunteering on the sideline, it's our privilege to support the power of teamwork and accomplishment that the Special Olympics provides for children and adults with intellectual disabilities. We've worked alongside the Special Olympics to help these individuals build confidence and increase their community involvement.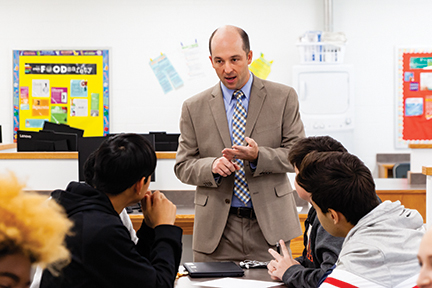 Financial Literacy
As a community bank, we recognize financial literacy is an essential life skill. That's why our bank officers routinely partner with local educational institutions and nonprofit organizations to provide fundamental lessons on managing personal finances. Students develop a sense of responsibility for spending and saving money while maintaining an accurate balance.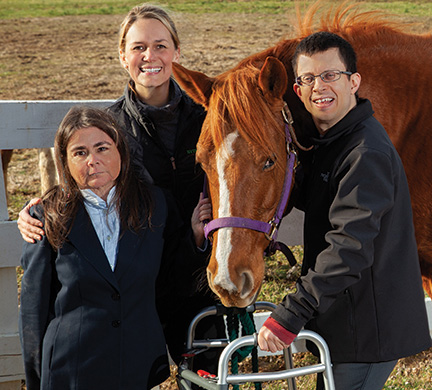 Therapeutic Riding Programs
We're actively involved with therapeutic riding programs that focus on serving disabled individuals. These programs are designed to help individuals develop muscle tone, coordination, confidence, and improve their overall well-being.