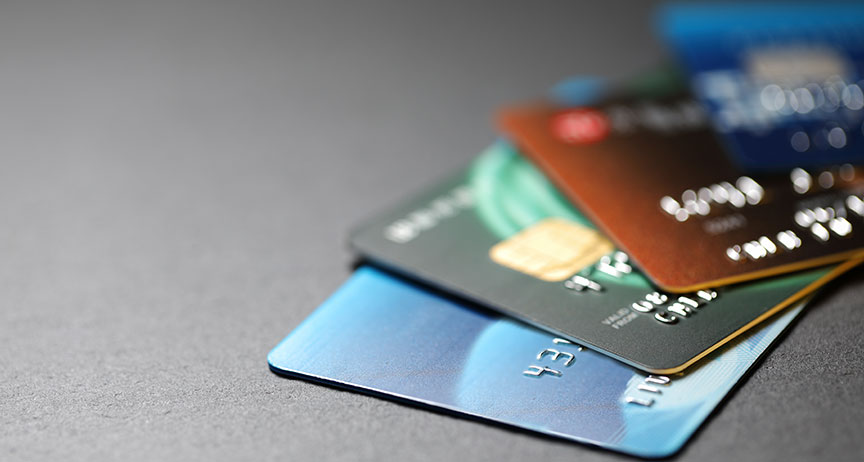 The growth of your company shouldn't
be limited by your expenses
John Marshall Bank's suite of business credit cards and purchasing card will allow you to build your business and discover your growth potential without having to worry about funding or financing it. We are able to offer competitive cash back rates and exciting rewards on many credit card options. Purchase office supplies, furnish your office, or even lease a brand new office space – the choice is yours.
Purchasing Card
If your company is already gaining traction, you may qualify for our exclusive purchasing card (p-card). The JMB One Card combines the benefits of a purchasing card (p-card), travel and entertainment (T&E) expense card and commercial fleet card into one comprehensive solution. And as an added benefit, companies with higher net incomes and nonprofit organizations are eligible for business credit cards without personal guarantees.
Small to Mid-Size Businesses
Every business owner needs the convenience and purchasing power of a credit card. John Marshall Bank offers a variety of options, ranging from the traditional options that cover your basic needs to a functional card that integrates with your accounting system. Choose the card that works best for you and talk with one of our knowledgeable bankers for more information. These Visa® Business Credit Cards are perfect for businesses that generate up to $5MM in sales.
Visa® Business Platinum Card
This card allows your business to enjoy a low introductory APR for an extended period of time.
Visa® Business Cash Card
Earn rewards for your business by generating points for regular expenses incurred.
Visa® Business Real Rewards Cards
Earn rewards for your business by generating points for regular expenses incurred.
Visa® Business Rewards Plus Card
Maximize your business rewards when charging your purchases to this card.
Corporate Business Credit Card
Nonprofits and Municipalities may qualify for the special Community Card designed for nonprofit entities. Businesses that average over $5MM in sales can qualify for the rewarding Corporate Visa® Credit Card.
Visa® Signature Business Company Card
The Visa Signature Business Company Card is specifically designed for businesses that typically have at least $250,000 in annual spending and have annual revenues of at least $5MM for two consecutive years.
Visa® Community Card
This card is specifically for municipalities and nonprofits. To receive this card, applicants must provide proof of municipality or nonprofit status and must have been established for a minimum of two years.