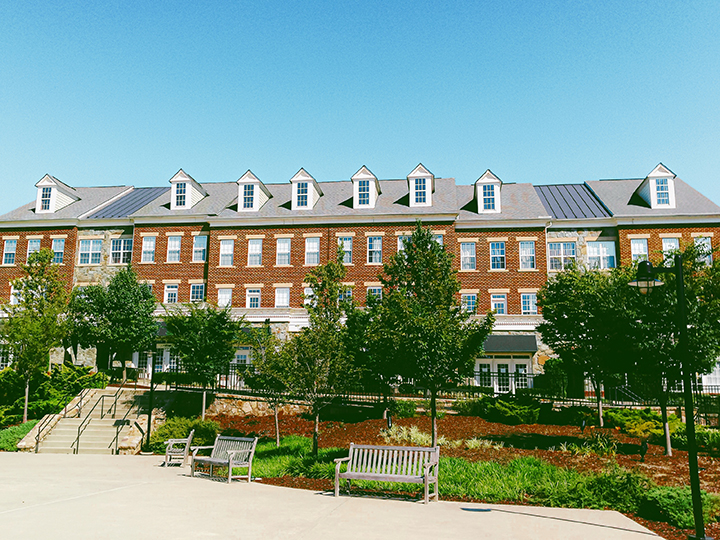 Managing the property is your responsibility.
Protecting your investment, is ours.
As a property management company, you're a trusted resource for both owner and tenant. You protect the rental properties and investments of the owners while providing exceptional service to their tenants. You also experience a high volume of financial transactions – rental deposits, check collection, etc. You need a financial partner that strategically addresses these challenges. You'll also need property management financing and banking experts, particularly within the Northern Virginia, MD and DC markets. Essentially, what you need is a partner like John Marshall Bank.
More Property Management Client Testimonials
Client: Potomac West Realty
About: Potomac West Realty is a real estate and property management company located in Alexandria, VA. Since 1975, they have combined experience, personal and professional services along with the latest technology to streamline the rental process for their clients.
Client: Richey Property Management
About: Richey Property Management provides management solutions to help property owners operate smoothly, increase the property's desirability, and enhance the investment value. Property owners throughout the VA, MD & DC area depend on Richey Property Management to help achieve their goals of property performance and profitability.
"We chose to switch to John Marshall Bank for a number of reasons, including their great staff of experienced professionals, and especially their dedicated Property Management team who are a source of expertise and industry knowledge for myself and my team. They bring us the best of both client-centered community banking and big-bank capabilities.  We have never gotten this level of personalized service from a big bank!  Our team at John Marshall Bank knows us as a business and as individuals and understands how they can help us grow.  John Marshall also offers comprehensive and cost-effective treasury management services that have been instrumental in supporting our operations; we have significantly increased our interest income and added higher security. As a local business ourselves, we're advocates for partnering with institutions that are committed to our community and John Marshall Bank has proven itself as an integral part of our local economy."
Craig Richey, COO & Owner, Richey Property Management, LLC.
Property Management Banking with JMB
Relationship
Our team of property management banking experts are committed to building a partnership with you to achieve your financial goals and drive your mission forward.
Innovation
We're equipped with the tools and financial technology to optimize your banking experience and increase your operational efficiency.
Local Decisions
Our bankers are readily available to make prompt and responsive decisions. We understand the local economy, allowing us to provide you with strategic insight and counsel for your organization.
Security & Fraud Prevention
Your financial data and assets are a top priority at John Marshall Bank. That's why we've invested in advanced security measures to prevent fraud and protect your assets.
Property Management


Banking Package

From escrow accounts to construction loans, remote check scanners and online banking features, financing, our property management company banking package is designed to help you optimize your finances. We also offer high-yield deposit accounts with competitive interest rates to maximize the earnings on your reserve funds.