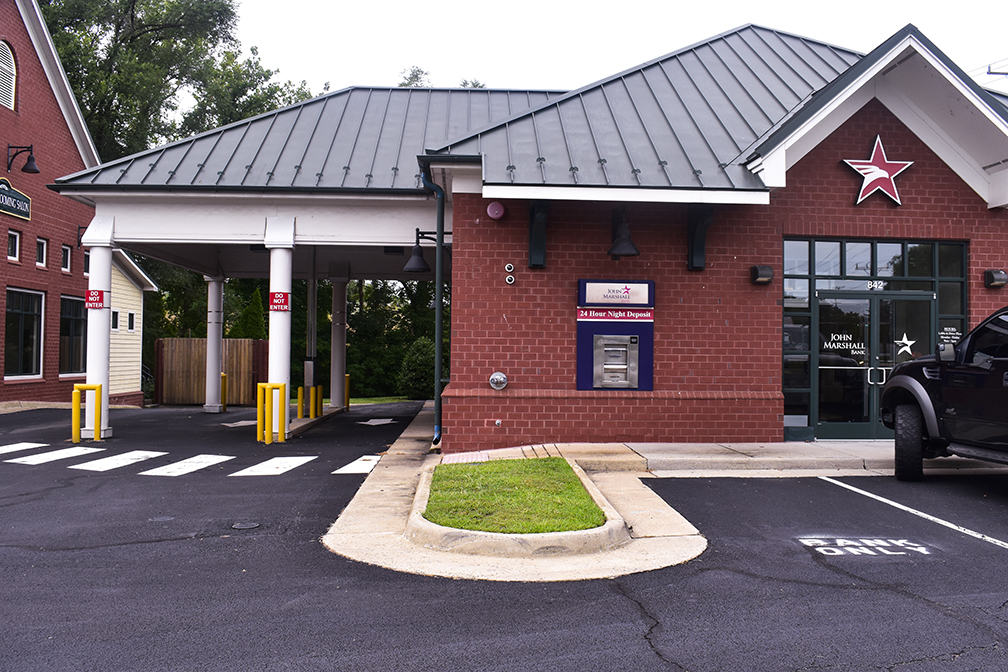 Loudoun County's Bank
The Loudoun County branch of John Marshall Bank is located in the heart of Leesburg, Virginia. We're the banking home of dozens of local businesses and organizations. When we first opened our doors in 2009, we knew that being a part of the community would be at the forefront of our priorities.
From our commercial lenders to our relationship bankers, we continue to emphasize this priority – through our service and stewardship of the residents we consider neighbors and the businesses we consider partners.
Client: Solace Brewing Company
About: Solace Brewing Company is a brewery with operations located in Sterling, Virginia with two satellite locations in Falls Church, Virginia and Washington DC.
More Loudoun County Client Testimonials
Building Our Business Community Together
Since we've established our branch in Leesburg over a decade ago, John Marshall Bank has contributed to the growth and establishment of a number of businesses, real estate developments, and community organizations.
For example, we've helped to finance the development of a new winery, the construction of a new marina, and a new church for an existing congregation. Notable local venues and organizations such as Tuscarora Mill, Catoctin Creek Distilling Company, and Loudoun's Habitat for Humanity are long-time clients of our Leesburg branch.
Over the years, we've built genuine relationships with our clients and customers, whether it's through supporting their cause or supporting their financial goals and objectives.
Why JMB?
Through our advanced technology and robust legal lending limit, we've been able to provide Loudoun County businesses and organizations the capabilities of a national brand, with the signature service of a community bank.
Plus, our team's personal commitment to clients combined with their decades of banking expertise, has resulted in long-term relationships and a sense of loyalty from our clients and customers.
But don't just take our word for it — see what Loudoun County businesses are saying about our commitment to their success!
Banking in Loudoun County
Relationship
Our team of banking experts are committed to building a partnership with you to achieve your financial goals.
Innovation
We're equipped with the tools and financial technology to optimize your banking experience.
Local Decisions
Our bankers are readily available to make prompt and responsive decisions. John Marshall Bank's Leesburg branch understands the local Loudoun County economy, allowing us to provide strategic insight and counsel.
Security & Fraud Prevention
Your financial data and assets are a top priority at John Marshall Bank. That's why we've invested in advanced security measures to prevent fraud and protect your assets.