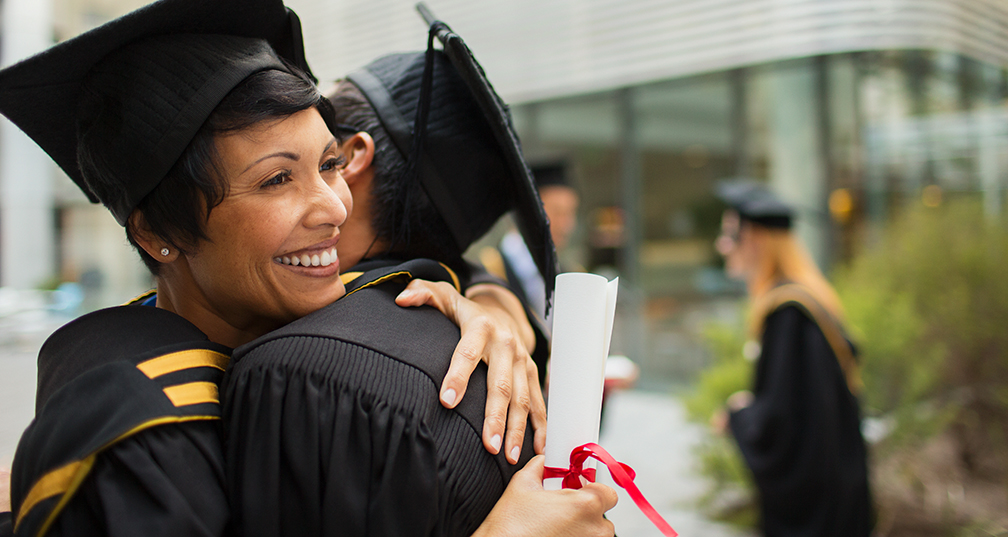 Quickly reduce or eliminate your
student loan debt
The student loan deficit stands at $1.76 trillion in debt. It's no wonder reducing student loan debt have become a controversial topic.
Many state governments have instituted free community college for the first two years as a preventive solution. This has already gained traction in states such as Rhode Island, New York and Maryland. But for those of us who have graduated and spread our adulting wings, these preventive measures are a "cap and gown" too late for us to participate in.
That leaves us with an obvious conclusion: paying off student loans. However, you can take steps towards reducing and even eliminating your student debt, faster and more efficiently.
Establish a [livable] budget 
Living on a budget-friendly plan is a basic principle of repaying your loans. You can put more money towards your monthly payments by sacrificing a few vacations, extravagant dinners or spontaneous splurges.
There are dozens of free online resources and mobile apps that link to your credit and debit card to track your spending. They can help you identify how much you're currently spending and the different areas you can cut back on financially. You can save thousands of dollars down the road in accrued interest by making these small, temporary sacrifices.
Pay [Well] Above Your Minimum Payments 
If you are able to make larger monthly payments, you should take advantage of it. It might be counterintuitive to pay more than you have to but the interest on your student loans can add up very quickly. The more you pay on a monthly basis, the less you'll have to pay in interest overall.
For example, if you currently have $42,000 in student loan debt with a standard 10-year repayment term and a 7% interest rate, your minimum payments come out to be about $499.
You can save $5,410 in interest and shave about 3 years off of your repayment term by adding an extra $150 to your monthly minimum. There are free online student loan calculators that can determine your savings and potential repayment timeline.
Get A Part-Time Job or Other Source Of Income Specifically to Pay Your Student Loans 
This method can really get you speedy results if done accordingly. The goal is not to destroy your work-life balance with two jobs. You should find a happy medium where you can thrive in your 9-5 while still making a dent in your student loans with a part-time. Some flexible options include being a Ride Share driver, virtual assistant, freelancing, and working remotely in an operations or customer service department.
If you can find a part-time gig that works with your schedule and won't become a physical or emotional drainer, you should highly consider dedicating a year or two of your weekends towards paying off your student loans. Again, this shouldn't be at the cost of your mental health. After all, what good is paying off or reducing all your student loan debt if you don't have the emotional or mental bandwidth to enjoy it?
Refinance Your Student Loans 
With this option, you will have the opportunity to still save on your overall balance while enjoying lower monthly payments. If you are a public service worker or other designated population with incentives for student debt forgiveness, you will no longer be eligible once you choose to refinance.