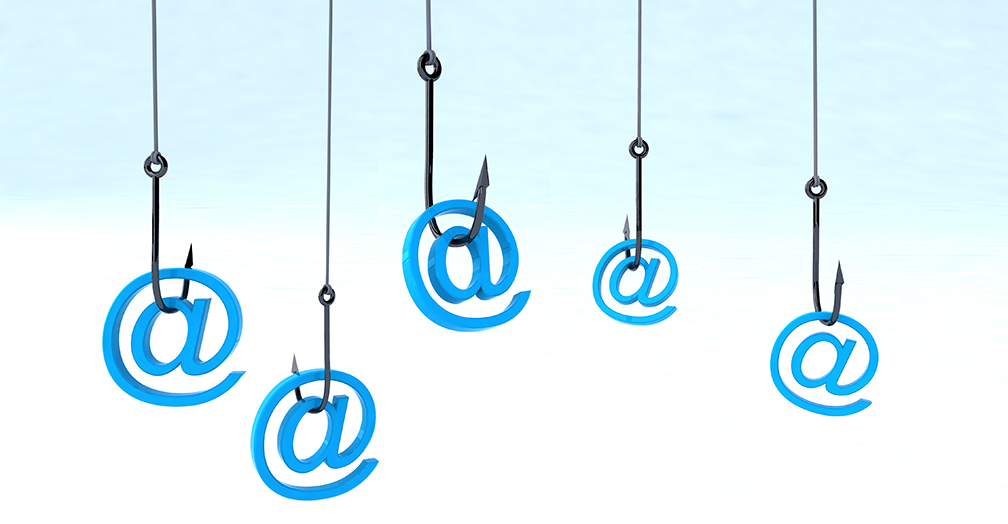 There's no shortage of fraudulent activity but these
are some of the most common types to look out for
Understanding the most common types of fraud can help you better protect yourself from fraud. Unfortunately, there are many methods and tactics out there to compromise and steal someone's personal information. The best method of prevention against bank fraud, phishing scams, etc., is to be prepared and equipped with the knowledge to recognize suspicious activity.
Most Common Types of Fraud by the Numbers
The FTC's most recent report on fraud trends listed the top 10 fraudulent categories of 2019. Below is a snapshot of the top 5 categories by type of fraud and number of reports.
| | | | | |
| --- | --- | --- | --- | --- |
| Rank | Category | # of Reports | % Reporting $ Loss | Total $ Loss |
| 1 | Imposter Scams | 166,497 | 23% | $616.0M |
| 2 | Online Shopping and Negative Reviews | 69,477 | 55% | $96.4M |
| 3 | Investment Related | 26,205 | 67% | $672.0M |
| 4 | Business and Job Opportunities | 20,763 | 29% | $68.3M |
| 5 | Prize Sweepstakes and Lotteries | 19,818 | 16% | $52.2M |
Types of Fraud Defined
Bank Fraud
Bank fraud is a type of fraud that describes the illegal use of someone else's personal information to obtain access to a financial institution. There are several means of committing bank fraud and understanding them can supplement your efforts of prevention, including:
Loan Fraud: Thieves use your personal and account information to receive a loan in your name. While banks have a more stringent loan application process, many lenders and smaller payday loan companies only require a minimal amount of information. In most cases, an individual will not be aware of the fraud taking place until the lender makes frequent debt collection attempts.
Account Takeover: This type of fraud occurs when a criminal uses another person's existing account to make illegal purchases or withdrawals. Account information is usually connected to a credit card or debit card. This information is usually found in the victims trash, online accounts or stolen from the victim's belongings.
Check Fraud: Even though we've made a significant transition to cashless forms of payment, check fraud is still a significant concern. A check contains more than enough information for a criminal including your name, address, account, and routing number. Oftentimes, the perpetrator will use chemicals to "wash" the information from a written check, create counterfeit checks or simply forge a check without the victim's consent.
Wire Transfer Fraud: Scammers con the victim into wiring money to their account for a number of falsified reasons. This includes a ransom for a relative being "kidnapped," debt collection, lottery winning earning fees, failure to appear in court, etc. Wire transfers were responsible for $482M in total money lost due to fraud in 2021.
Phishing
Phishing scams are carried out primarily through email, telephone or text message. A majority of fraud crimes are committed through phishing mechanisms. Therefore, it's important to be vigilant when it comes to your phone calls, email and online accounts.
With this type of fraud, a scammer pretends to be a legitimate institution or person such as a government agency, debt collector, etc. They then trick the target into providing sensitive information such as their Social Security number, passwords, pin numbers and more. Phone calls using phishing scams were responsible for 36% of reported frauds in 2021.
This information is then used to commit identity theft, usually to apply for a fraudulent credit card or other means of financial gain. You can register your phone number in the National "Do Not Call" registry to prevent unwanted calls from solicitors. When it comes to identifying a potential phishing scam, there are a number of red flags to look for:
Is this email, phone call or text message coming from a person you don't know?
Are there any outlandish requests being made for your personal information?
Does the email or text message contain incorrect grammar, misspelling, or over-utilizes the word "kindly?"
Is the individual claiming to be a part of the American federal government (IRS) and threatening a potential fine or repercussion for not following instructions?
Online Shopping
Scammers can set up fraudulent online stores that either steal your information or sell items that have been falsely advertised. You can protect yourself from these scams by making sure the website is encrypted with the appropriate security measures and the company is legitimate.
You can verify their legitimacy by doing a quick search of their physical address, reviews from other users, etc. Also, you can verify that they've registered with the Better Business Bureau.
Greeting Card Scams
Even the most innocent of holidays, can become a playground for cybercriminals. This type of fraud is where cybercriminals send emails with links to greeting cards during holiday seasons. The email is sent from a false "friend" or "family member." If you click on the link, your computer might become infected with invasive malware.
This virus will harvest your personal information and sensitive data and send it to an illegal server. The information will be used to wreak havoc on your identity, credit and more. To identify if a link is from a potential cybercriminal, hover your cursor over the link WITHOUT clicking on it to see where it directs to.
John Marshall Bank's Fraud Prevention Measures
Your online activity and digital footprint are your responsibility. Of course, there are certain intangibles that you won't have control over. Focus on what you can control and choose reliable, trustworthy platforms to engage with. Your bank is a prime example.
Our Security Products and Services
John Marshall Bank has invested greatly in enforcing security measures and creating a safe environment for business owners and clients to conduct their financial transactions. Since 2006, we've steadily grown our arsenal of safety measures against fraudulent activity which includes:
Positive Pay for Checks
Positive Pay for ACH
Two Step Authentication
SecurLock Equip for mobile banking
Account Alerts
Armored Car Services
Business Courier Services