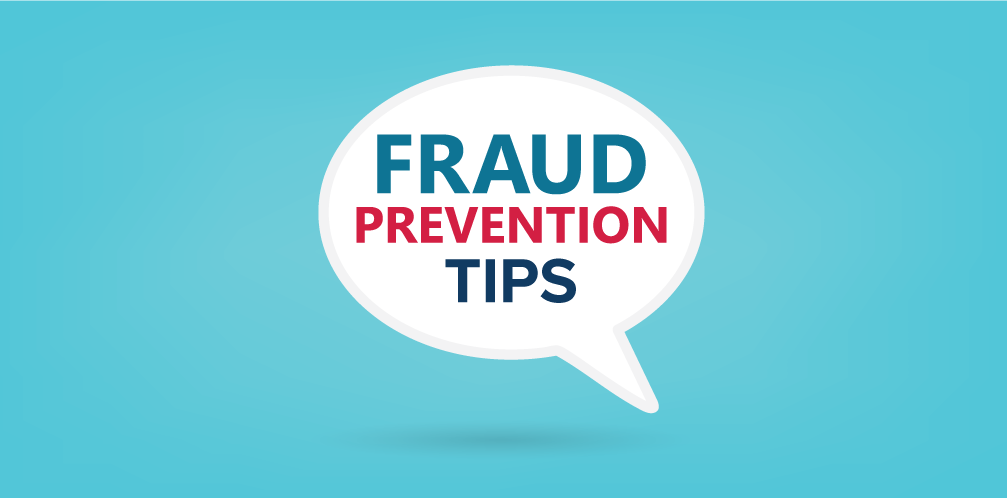 Preventing Fraud Starts With You…
The digital age has brought us all together, which has made keeping up with people much easier. Friends, family, and business partners aren't the only people a click, call, or tap away, however. Fraudsters and scammers fill the digital space and avoiding and preventing them starts with you. It's dangerous to go alone, so take these following fraud tips with you:
Never give out personal identifying info, especially passwords and PIN codes, to anyone you don't fully trust
Avoid opening emails from email addresses you don't recognize (for more tips on recognizing fraudulent emails, click here)
When on a new website, look for http, https, or shttp in the url. Additionally, many browsers will provide a lock icon for you to know that website is secure.
If an offer seems too good to be true, it probably is. Easy money, low risk, and no work required are telltale signs of a scam
Stay informed about scams that are currently going around. Resources such as the FBI are great for staying up to date.
…And Continues With Us
When it comes to your finances, we're right alongside you in protecting your money from bad actors through our own cybersecurity as well as some top of the line products.
Mobile alerts: get an email or text whenever a purchase or deposit is made from or to your account. These alerts are customizable so you can choose to receive as many or as few as you want.
SecurLOCK Equip: Control how, when, and where your JMB business card is being used. Manage your card and track your transactions, usage and any unauthorized changes all through an easy-to-use app.
Positive Pay: An electronic cash management service that automatically alerts you to any potential fraudulent activity allowing you to review, authorize, and decline payments.
Stay safe in the digital era today, tomorrow, and every day with JMB.