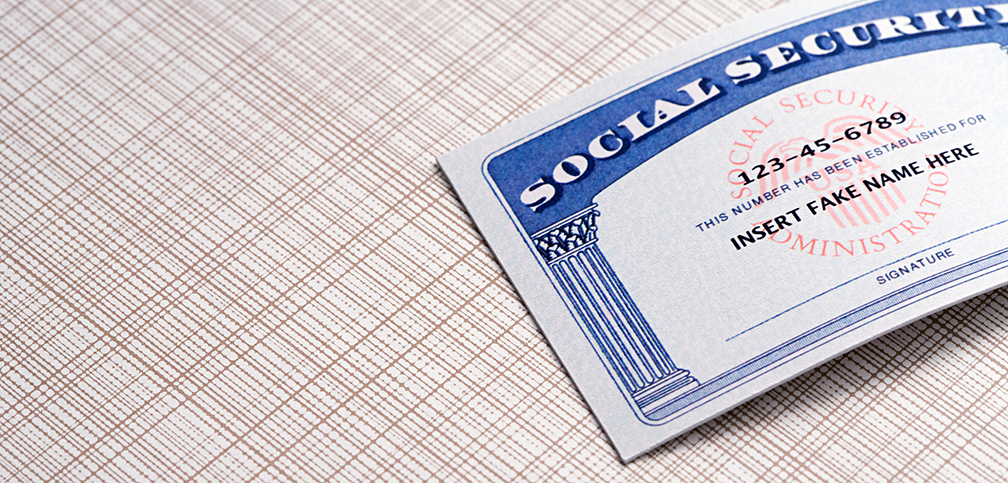 Learn what measures you can take to promote identity theft protection for yourself and family
Identity theft protection is no longer an option and the investment in being well informed is worth it when considering the facts. 33% of Americans experience identity theft each year, with financial losses totaling to more than $6.2 billion. In this time of increasing fraud, it's important to stay vigilant when it comes to protecting your identity.
What is Identity Theft? 
When most people hear "identity theft," the worst case scenario is usually the first thing that comes to mind. This includes a cybercriminal creating an entire second life utilizing your Social Security and other personal identifiers. Luckily, that scenario will only occur to about 1% of the population. 
Identity theft is the unauthorized and illegal use of your personal information to conduct a variety of transactions and activities including:
Applying for a credit card, loans or even a job

Utilizing your financial accounts to make illegal purchases or transactions

Obtaining health care using your health insurance 

Selling your information in the black market 
How Do I Know If My Identity Has Been Stolen? 
There are a number of warning signs that point to the possibility of your identity being compromised. 
Credit applications and loan applications being rejected due to poor credit that doesn't reflect your credit history 

Government agencies contacting you to inform you of benefits you received but did not apply for

Debt collection agencies begin to call you for debt you have not incurred 

Bank statements reflect withdrawals, purchases and transfer of funds that you did not authorize 

Loan statements, credit card receipts and bills are being sent to your home that you did not authorize
How Do I Protect Myself from Identity Theft? 
Identity theft protection is a priority that everyone should practice and it's worth the precautionary methods. Most of these are common sense principles but there are other measures that are often overlooked. 
Be careful when providing information such as your Social Security number, account number, usernames, passwords, etc.

Store your financial statements, medical records and other documents in a secure location

Shred all documents that contain personal identifiers

Don't use the same password for your online accounts. Create strong, unique passwords using a variety of characters and letters, avoiding dictionary words if possible 

Review your bank statements and credit score frequently. With John Marshall Bank's online banking, you can set up alerts to help you track account activity.  

Limit the amount of information — birthdays, addresses, work locations, etc., — that you share on social media and other online platforms 

Update your software often. Use the latest antivirus software if you're using a PC. Cybercriminals can break through outdated firewalls and hack into your computer

Invest in an identity theft protection plan
What Should I Do if My Identity Has Been Compromised? 
If you have reason to believe your identity has been stolen or compromised in a fraudulent manner, you should immediately take the following steps: 
Contact the bank, lender or company where you believe the fraudulent activity took place 

Place fraud alerts and credit freezes at the three credit bureaus:

Equifax, Experian, TransUnion

  

Place a security freeze on your credit report so that your information is not released without your consent

Report identity theft to the

Federal Trade Commission
Change the passwords to your mobile & online financial accounts and cash transfer apps